Header ​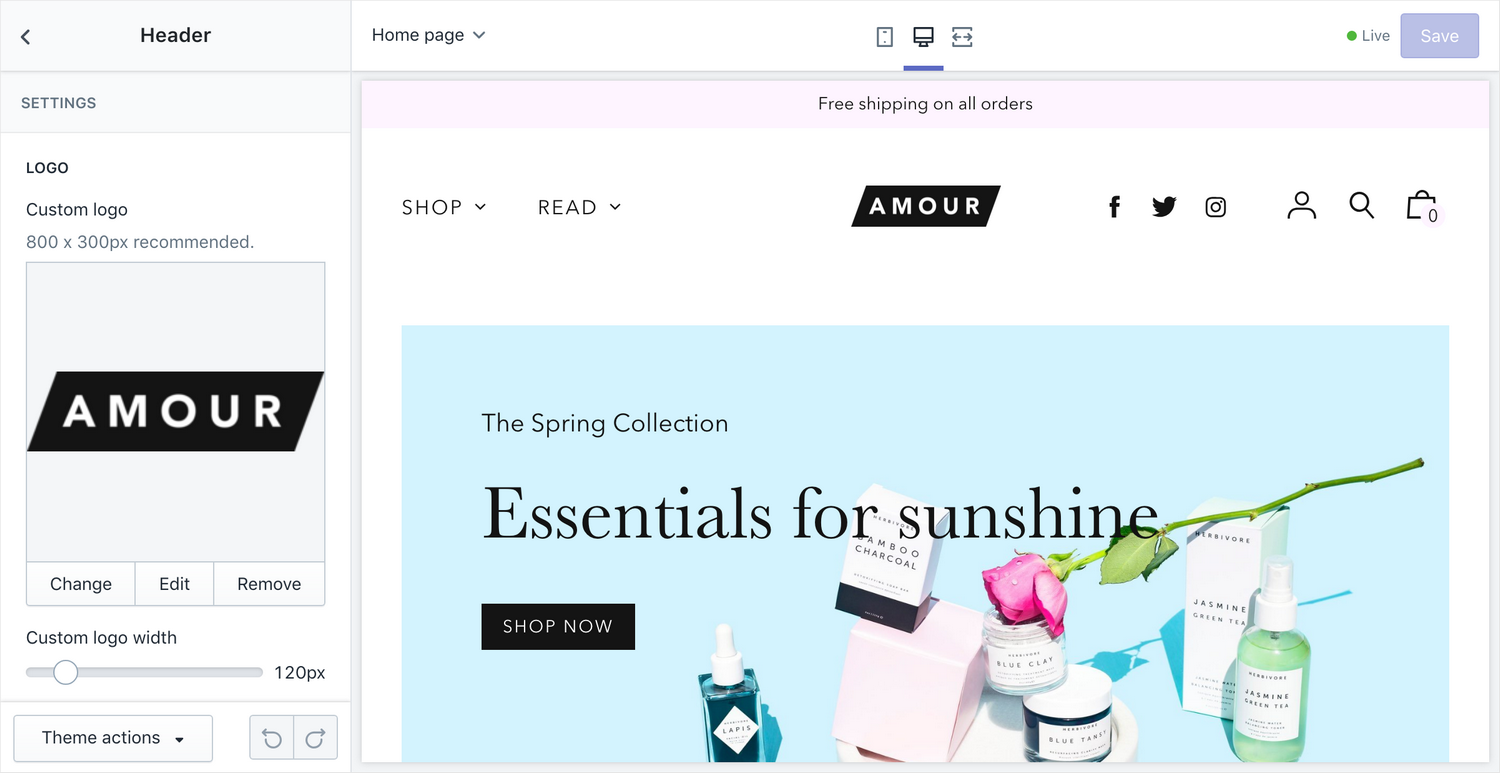 The header section appears on every page of the website. The desktop version features customizable drop-down menus on the left-hand side and on the right-hand side includes icons for viewing user account information, searching the store, and viewing the shopping cart contents. You can also choose to include social icons on the right-hand side in addition to the store-related icons.

On a mobile, the shopping cart icon is retained while the user account, search, and social media icons are hidden. The menu drop-downs are moved to a sidebar menu activated through the mobile menu button ('hamburger' icon). The account functions are included in the sidebar menu, along with the drop-down menus.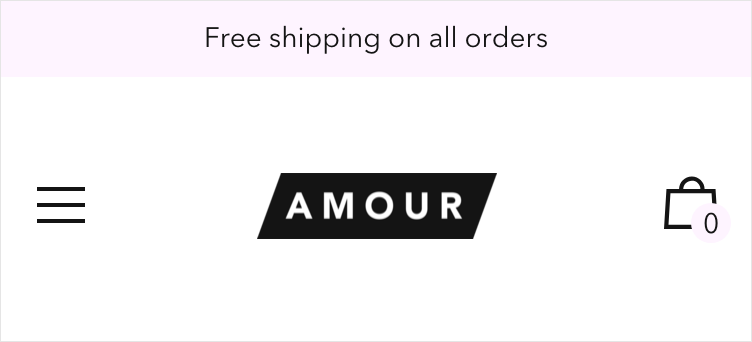 Settings ​
Logo – this is where you can upload your brand's logo
Custom logo width– the width of the logo in the header
Navigation ​
Menu – select the main navigation for the header; this menu will appear on the left
Show search – check this box to display the search icon in the right side of the header
Sidebar menu ​
Secondary menu – choose an additional menu to be shown under the main menu
Show search – show a search bar in the sidebar menu
Show social icons – show social icons in the sidebar menu
Announcement bar ​
You can show an announcement bar which is displayed at the top of the header. Note that you can only use one block in this section. If you remove this block, the notice bar will be removed entirely.
Home page only– check this if you only want the announcement bar to display on the home page
Text – the message you want displayed to customers
Link – make the announcement bar a clickable link