# Product pages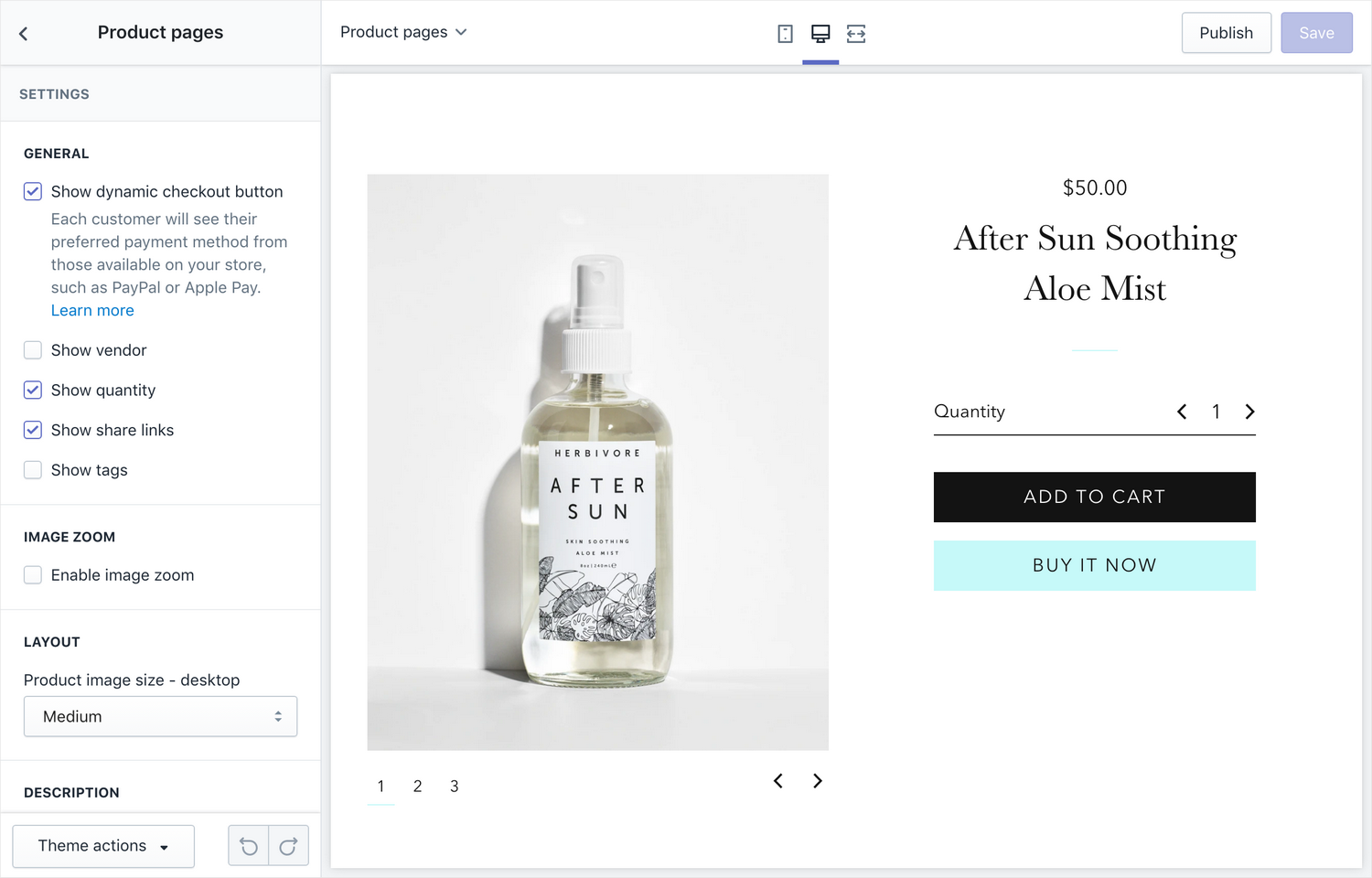 # Settings
# General
# Image zoom
Enable image zoom – enable product image zoom on desktop and mobile
# Layout
Product image size – desktop – choose the product image's size (only applies to desktop-size devices) and the page's layout will adapt accordingly; the options are "Medium" and "Large"
# Description
Make first paragraph larger – increase the font size of the first paragraph of the description
# Supporting pages
Add links to supporting pages below the product description.
# Settings
Link label – edit the link's text
URL – choose a page or another URL to link to
# Related articles
Editorial can show blog posts from articles that share tags with your product. You can select up to 5 blogs as sources.
# Settings
Enable related articles – display related articles
Select blog (× 5) – choose at least 1 and up to 5 blogs as sources
Crop thumbnails – choose whether to crop the blog articles' featured images in the Related Articles section; options are "No crop," "Landscape," "Square," and "Portrait"
# Product recommendations
Show Product recommendations. To learn more about this Shopify feature, refer to Shopify development: Recommendation logic (opens new window).
# Settings
Show dynamic recommendations – enable or disable the section
Heading – edit the section's heading
# Related Articles
For additional information, refer to the following: