Contact ​
This guide describes setting up the Contact section.
Use the section to set how your store's contact form is displayed on the Contact page.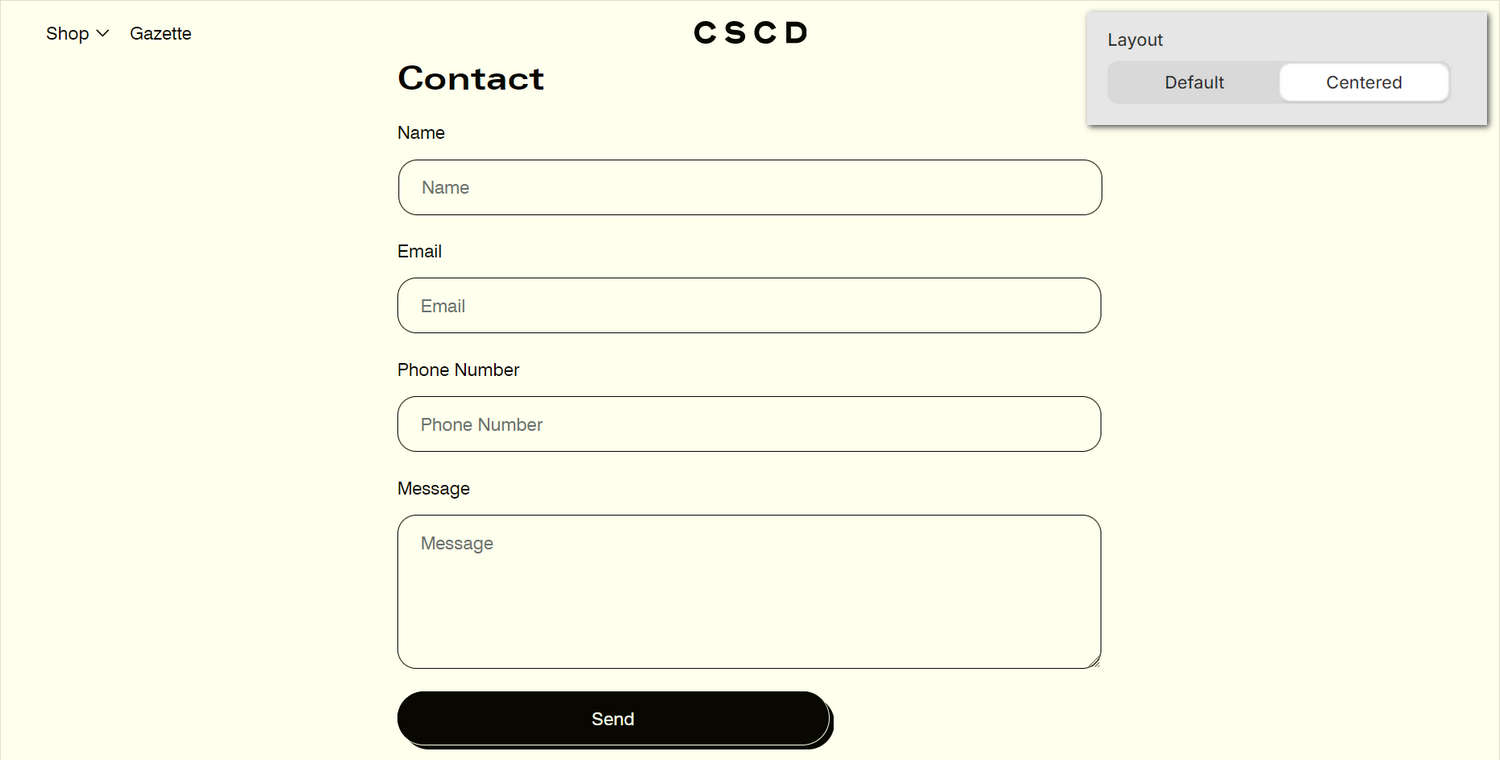 The previous image shows a Contact section on a store's Contact page. In the upper right, the section's Layout radio buttons are set to Centered. Inside the section, this setting displays the store's Contact form in the center of the page.
For general guidance with modifying sections, refer to Sections overview, and Shopify help: Sections and blocks
Set up a contact section ​
To set up a Contact section:
Go to Customize theme. At the top of the page, use the dropdown to select a template that contains a Contact section. For example, select Pages > Contact.

Note

The section is available only on the Pages > Contact page, and the Pages > Default page.

To add Content sections into the current page, select Add section, from the side menu, and then choose a section to add. Refer to Shopify help: Add a section

From the side menu, select Contact.

Select a section setting described in the following table.
| Section setting name | Description |
| --- | --- |
| Layout | Select the Layout radio buttons to set an alignment option for the contact form, inside the section. The options are Default or Centered. |
| Color > Color scheme | Use the Color scheme dropdown to set the section's color scheme to Primary, Secondary or Tertiary. Refer to Colors. |