# Show quick buy on product tiles
This guide describes how to enable the Quick buy option to display an Add to cart button on product tiles. The button allows store visitors to add items to the cart quickly.
For example, each product tile in the following image contains an Add to cart button.
# Enable quick buy
The quick buy option can be enabled for the following sections:
Featured collection
Product recommendations
Collections > Default collection > Product grid
Collection list
To enable quick buy:
Go to Customize theme. At the top of the page, use the dropdown to select a template with a section that includes the quick buy option. For example, select Home page.

From the side menu, select the section. For example, in Home page, select Featured collection.

In the section menu, select the checkbox option to Enable quick buy.
# Variant selector buttons and dropdowns
For a product with two variants, Shapes theme displays the variant selector as a button. If there are more than two variants, a dropdown selector is displayed.
For example, in the following image, a button is displayed for each of the (two) product variants (6 pack and 24 pack).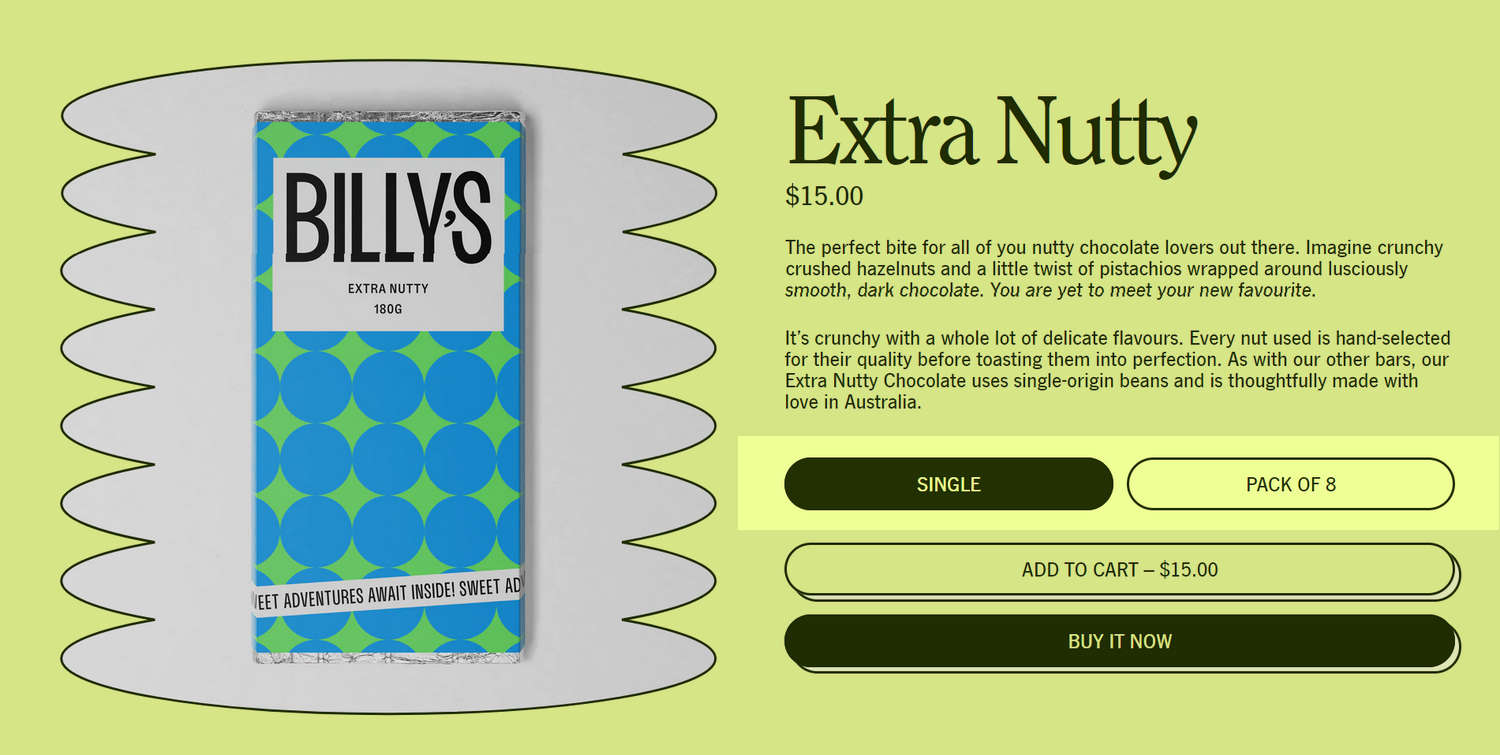 In the following image, a dropdown is displayed for selecting the product variants. This product has more than two variants.