Currency format ​
This guide describes the Theme settings > Currency format menu options.
Use the settings to specify how currencies are displayed throughout your store. Refer to Shopify help: Currency format.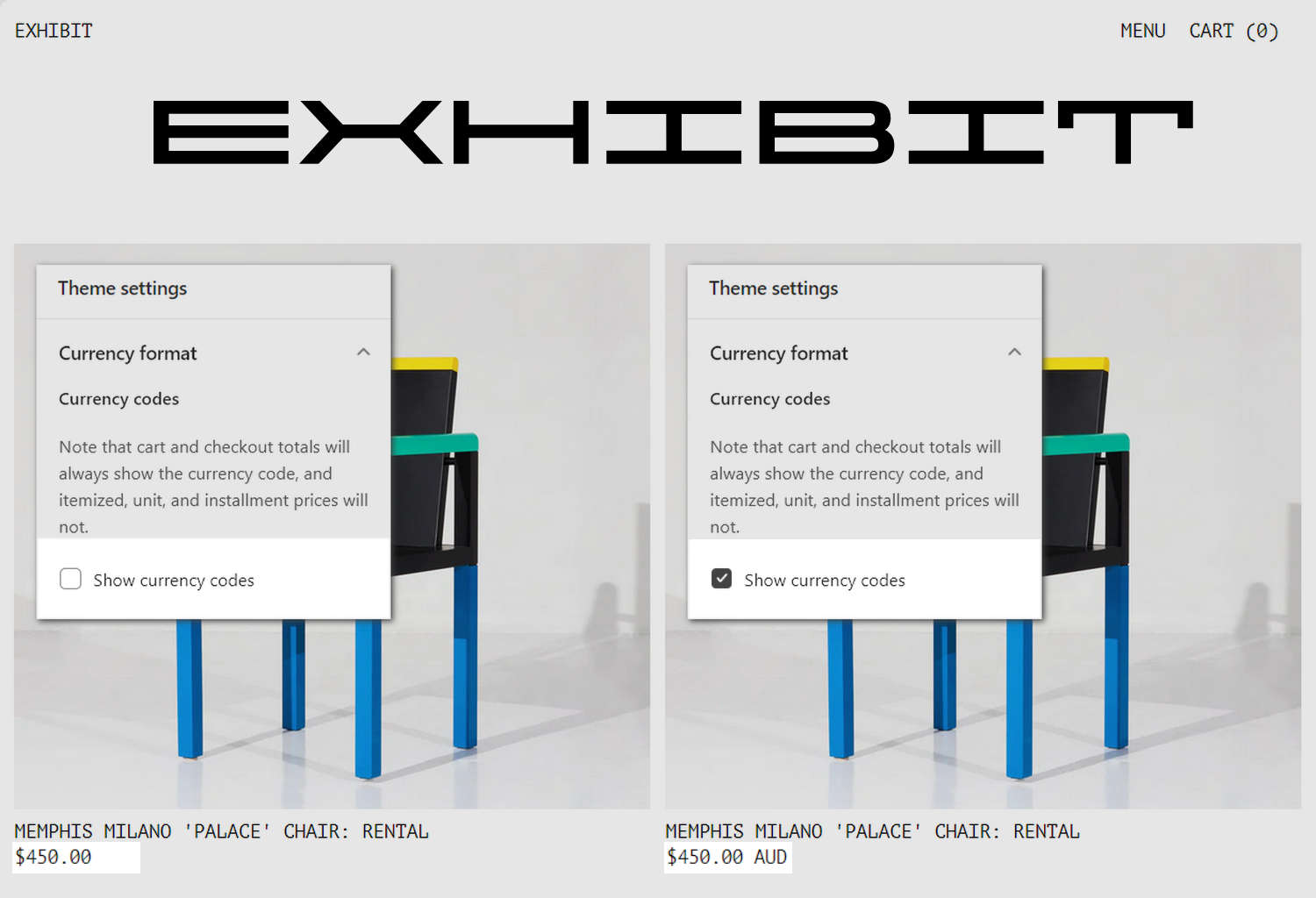 Exhibit displays an optional currency code suffix for prices throughout your store. For example, 1.00 GH¢ (Ghanaian Cedi). The previous image shows two versions of the same product on a store's Homepage page. On the right, in Theme settings > Currency format, the checkbox option to Show currency codes is set to on. This option adds the currency code suffix AUD (Australian Dollars) to the product's price, displayed below the product's image. On the left, to hide the currency code suffix, the checkbox is set to off.
For general guidance with adjusting a theme setting, refer to Settings overview and Shopify help: Theme settings.
Set up currency formats ​
To set up currency formats for your store:
Go to Theme settings > Currency format.

Select a setting described in the following table.
| Setting name | Description |
| --- | --- |
| Show currency codes | Select the Show currency codes checkbox to add/remove a currency code suffix from the prices displayed throughout your store. For example, $1.00 USD. Currency codes are always displayed with prices on Cart and Checkout pages. Itemized, unit, and installment prices do not always show currency codes. |